Most women love to look good and stylish. While some love to go for demure trends, others are not afraid to flaunt a bit of flesh here and there in chic looks.This is where the Trendy Ankara Romper styles comes in handy. Planning a weekend day out with friends or even a lunch date with boo and you want that sexy African sauce look, this is the outfit you should be reaching for in your wardrobe.
SEE ALSO⇒jiji ankara styles
Another style Ladies love is the romper which is a combination of a short and shirt. The primary advantages of rompers are comfort and simplicity. When purchasing an Ankara romper, always pay attention to the size. You do not want something that is too short to the extent that it exposes your inner garments. Also, avoid tight rompers as they cling to the body and show the patterns of your undergarments. When you have a baggy romper, you can always wear a tiny belt. The patterns/prints you choose will depend on your preferences. If you love floral prints, the Ankara has multiple options. Alternatively, you can go for the minimal prints in solid colors. With the romper, you do not need to accessorize as the piece is already a statement. The look makes you look tall and slim. As such, you can exchange those high heels with a nice pair of sneakers, ankle boots or sandals.
A romper suit, or just romper as it is popularly called, is a one-piece combination of shorts and a shirt. They have become quite popular among ladies and even some men are daring to rock them so the question is why shouldn't you? Still need convincing on if an Ankara Romper is worth trying, check out some stylish images below.
SEE THIS 30 TRENDY ANKARA ROMPER STYLES FOR EVERY FASHIONISTAS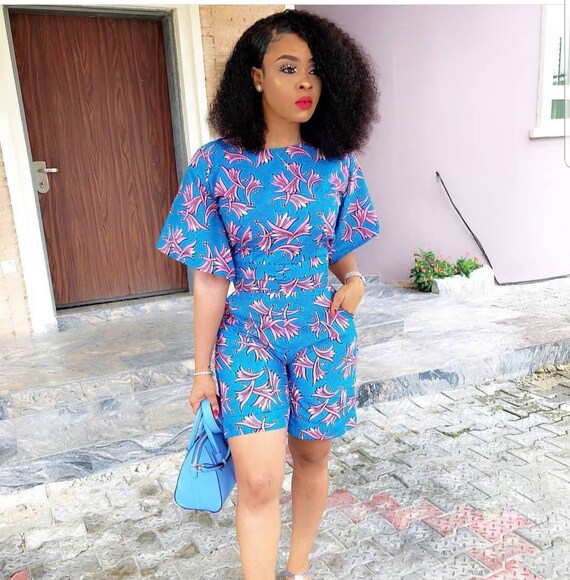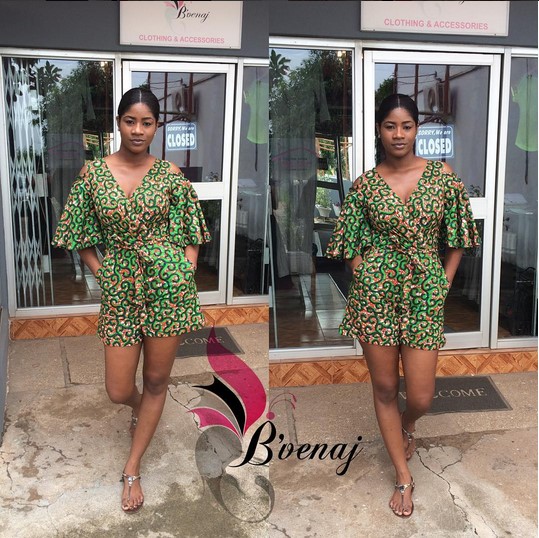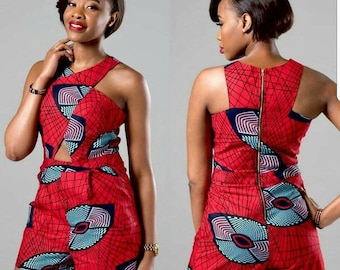 SEE ALSO⇒Female Ankara Styles